Boiler Installation
For replacement boilers we cover all areas in Bolton and further afield
Purchasing and installing a new boiler is one of the largest single expenses British homeowners ever have to deal with. There are a number of boiler brands available on the UK market, such as Baxi, Vaillant and Worcester Bosch with prices varying based on size and type – combi, system or conventional boilers.
Once you've decided on the right boiler for your home, you'll need to think about getting it installed correctly. Worsley Plumbing, Heating And Gas aim to deliver the best boiler installation in Bolton for residential clients. Our team consists of experienced engineers, all fully trained in an array of heating services from boiler fitting to full bathroom installations. Here at Worsley Plumbing, Heating And Gas we are totally committed to our customers and their satisfaction if you're not happy neither are we. When it comes to boiler installations in Bolton or elsewhere in Greater Manchester we are the right choice for you.
Combination Boilers
If you have already got a combination boiler and you are satisfied with its efficiency then a like-for-like replacement is an excellent option. Depending on the output of your old boiler you might wish to consider increasing the boiler size if you'd like to boost the hot water supply for a better shower. Combination boilers of 30kW and upwards are now available.

 G3 Qualified
  We have our unvented cylinder G3 qualification                                    which means we are fully safe to install and repair                                unvented cylinders

  Gas Safe Registered
   We are fully qualified to work on all gas appliance work

  Approved By Boiler Manufacturers



   We're approved by leading boiler manufacturers including                 Baxi, Worcester Bosch and Vaillant and offer exclusive                         extended warranties to our customers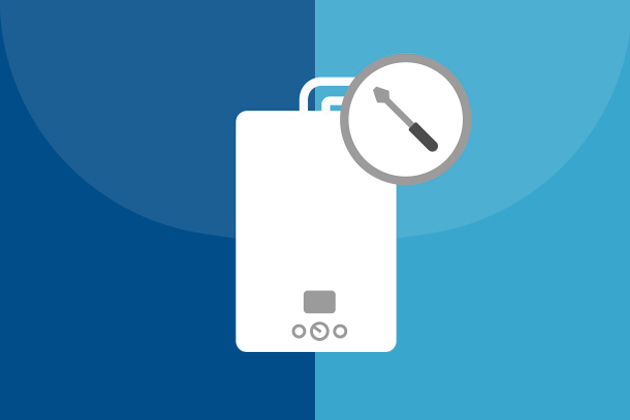 Gravity fed boilers
Historically a gravity fed central heating system was the most common system installed in UK housing. They are less common now as combi and high pressure boiler installations in Bolton are both superior when a complete new system is being installed.
Many older homes have existing gravity fed systems, so it may be more cost effective to upgrade the existing gravity fed system with a new more efficient boiler rather than go to the expense of a complete new system. Some manufacturers call gas boilers for a gravity system "open vent boilers", "heat only boilers", "conventional boilers" or "regular boilers". Most system boilers can also be used with a gravity system. A system boiler has additional built in components such as a pump which makes installation easier than for a heat only boiler.
The major downsides are:
The water pressure for hot and cold taps can be quite poor, as the flow depends on gravity. In flats, where there is no opportunity to put the water tanks in a loft, shower water pressure can be poor unless a shower pump is used.
The extra requirement for a cold water storage tank and an expansion tanks. These tanks were often installed in lofts where they become vulnerable to frost damage resulting in water leaks.
If the heating system is very old then a condensate pipe, new flue and new gas supply pipe may be required at additional cost. Also in houses the upper and lower floors should be treated as different heating zones and will require a better controller. This can be equally true for older combi and high pressure boilers although they have not been around on the market as long.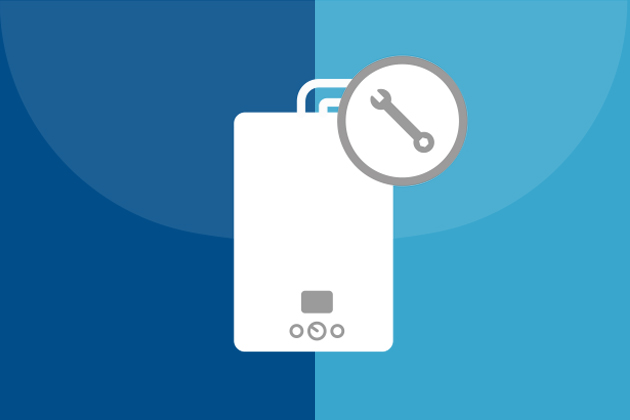 High pressure (unvented) systems
This type of system operates at mains water pressure and uses a stored hot water system. So if it is lashings of hot water at a forceful pressure you are looking for then this is the system for you.
The main downside of unvented boiler installations in Bolton is that these high performance systems tend to be more expensive than the combi systems as you have the additional expense of a hot water tank. They also tend to require a higher skill level amongst installers, although as these systems become more common this is less of an issue. Some manufacturers call boilers for a high pressure system with a tank "system boilers" although some heat only boilers can also be used if additional external components such as pumps are added.
Condensing Boilers
Virtually all new boilers supplied since 2003 have been of the more fuel efficient condensing type. These have efficiencies of 90% upwards and are 'A' rated. Older boilers can often be G rated or 50-70% efficient so by switching to a condensing boiler you should save money on your fuel bills.
The downside of a condensing boiler is that it produces a small but steady stream of water which needs to be drained away. A condensing boiler needs access to a drain either internally (preferably) or externally. Depending on the position of your boiler this can be very easy to do or practically unattainable. Where it is difficult to do it may be worth considering moving the boiler position in lieu of incurring unnecessary extra cost. As the system will have to be adjusted by re-siting the boiler it may also lead you to decide to change boiler types. More likely, you will have to add a condensate pump to pump the waste water to the nearest drain outlet. It is necessary that the condensate pipe is not allowed to freeze so if it drains to the outside it should be insulated.
Contact Worsley Plumbing, Heating And Gas
At Worsley Plumbing, Heating And Gas, our experienced Gas Safe engineers have fitted countless boiler installations in Bolton and the surrounding areas. Specializing in combi, system, as well as conventional boilers, we can assure you that we're well equipped to cater to your needs.
Worsley Plumbing, Heating And Gas
267 Park Road
Bolton
Greater Manchester
BL3 1NU
07403 129235